« Let's visit another city, too, Pleeeeeeeez!
X-tra! Spotlighting Germany . . . .

Heckery Dekkery Dot Travel Game Postcards for Children likes to share travel facts with you! Did you know that Ferries fly!
....dot com, dot com! Learn all about it....
I'm sure you already know that fairies can fly, if you believe in fairies, that is . . . . But did you know that ferries can fly, too?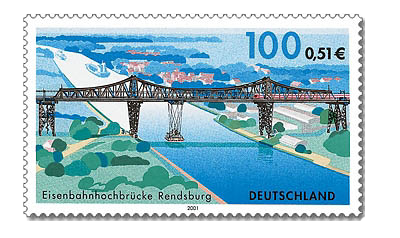 Jochen Bertholdt for the Federal Finance Ministry and the Deutsche Post AG


The
Rendsburg "High Bridge"
,
or
Schwebefähre
in German, has been flying across the
Kiel Canal
since the early 1900s! The
Kiel Canal,
also known as the
Nord-Ostsee Kanal
and formerly the
Kaiser-Wilhelm-Kanal
,
connects the
Baltic Sea
with the
North Sea
. It has been allowing large ships to pass inland since the late 1800s, and from a trusted source, today the Kiel Canal has the highest traffic rate of any other artificial waterway in the world including the
Suez Canal
and the
Panama Canal
. The
Rendsburg Schwebefähre
opened in 1913,
and it has been free of charge forever!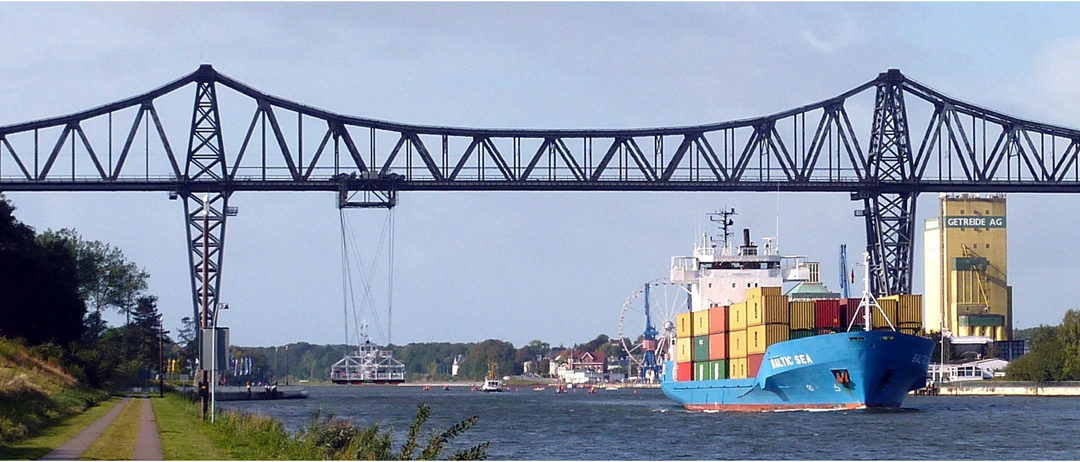 photo by Wulf Hornung

The ferry which runs daily every 15 minutes from early in the morning until late evening travels at 125 meters, 410 feet, within one and a half minutes between Osterrönfeld and Rendsburg in the German state of Schleswig-Holstein. It is suspended from a railroad bridge which also crosses the canal, and at any given time there could be a boat on the canal, a train on the bridge, and a ferry crossing as well. What a phenomena! It's enough to make you marvel!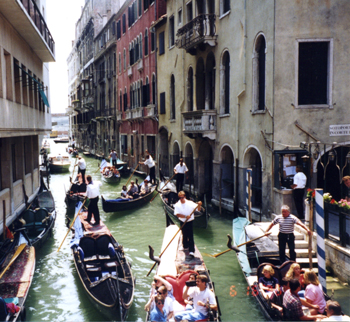 Venetian traffic jam!
You probably already know this, but a canal is a waterway built in order to move goods and carry people. Canals may also be used to get water to people inland and for irrigation when there is not enough water for inland crops. Were you aware that canals have been used for a long time, more than 5,000 years as a matter of fact? The city of
Venice
in Italy is famous for its many canals which are used instead of roads. Cars are not allowed there! Can you believe it?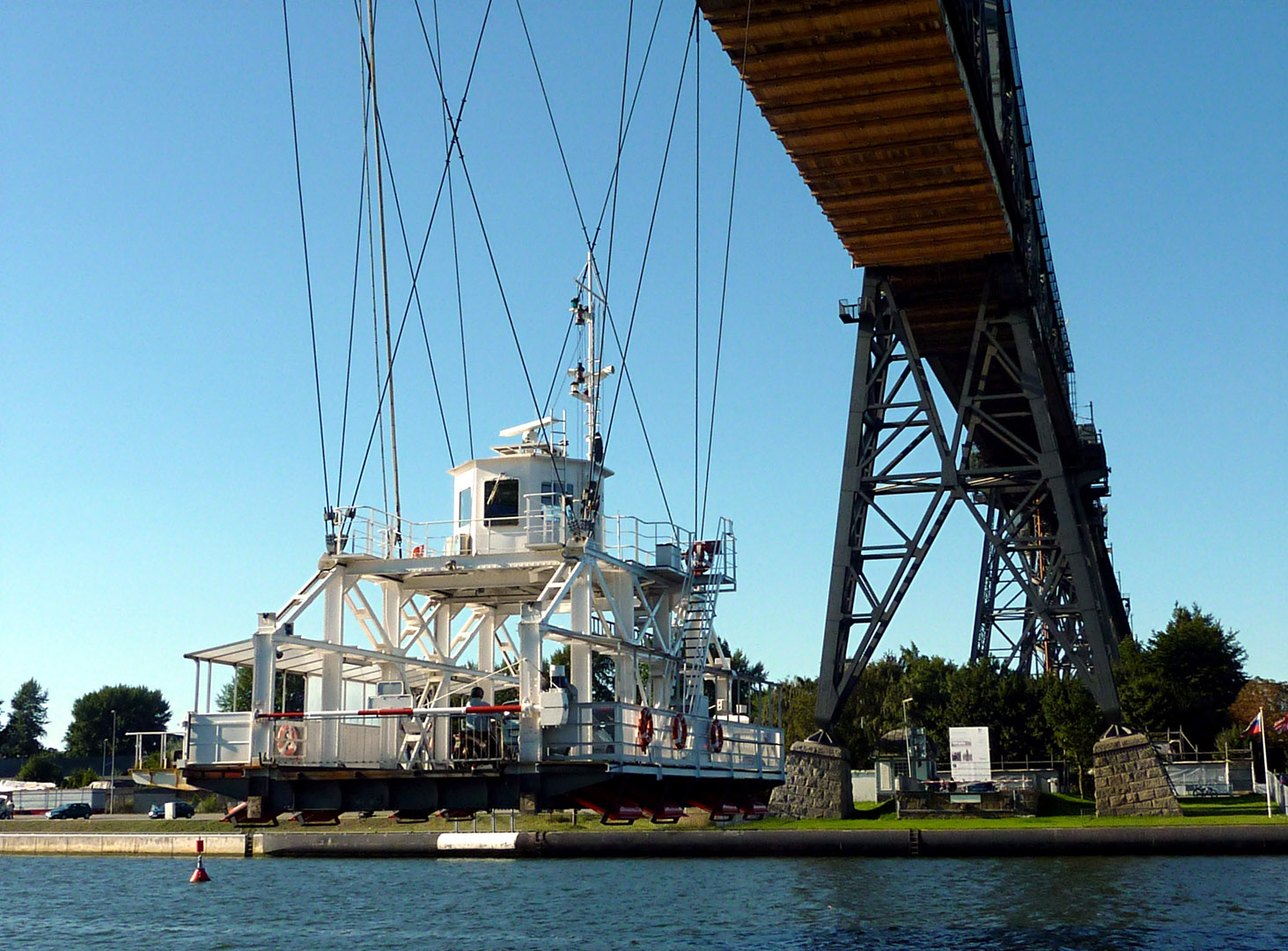 Photo by Wulf Hornung
But getting back to the Schwebefähre, It is 14 meters long (nearly 46 feet) and 6 meters wide (close to 20 feet) and travels 6 meters above the canal. It can carry up to 4 automobiles and up to 100 persons. Students rely on the flying ferry to get to and from school, too! How do you get to school? Would you like to fly to school on a ferry?
Learn more about canals:
kids.britannica.com/ebk/article-9352905
Thank You:
www.britannica.com
kids.britannica.com
Britannica and Britannica Online for Kids are excellent resources for information.


And, a special thank you to Wulf Hornung of Osterrönfeld!

~~~



All

photos

on this site were taken by me on my travels unless otherwise indicated.



~~~

Heckery Dekkery Dot Travel Game Postcards for Children
ifuwerehere.com
Everyone WINS when children learn more about the world around them!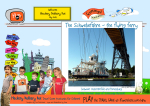 Zoom

X-tra! Spotlighting Germany . . . . - Schwebefähre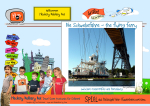 Zoom

X-tra! Spotlighting Germany . . . . - Schwebefähre