« Let's visit another city, too, Pleeeeeeeez!
Charleston, South Carolina

Charles Town, founded in 1670
Voted America's "best-mannered" city for 10 years in a row!

What would you do if u were here?



"That's a very attractive dress you're wearing, Cousin Nell!" "Thank You, and that's a very nice T-shirt that you're wearing, too, Cousin Eugene!"

About 100,000 people live in Charleston

AND about 550,000 live in the surrounding area!

That's a lot of well-mannered, polite people!

Please visit Charleston
and remember to use
your manners!
Do you think that manners are important?


Do you use them often or do they sometimes get misplaced?

The city of Charleston, South Carolina, takes manners very seriously! Charleston, which was named after the English king Charles II, receives a lot of visitors each year, and the people who live in Charleston are very hospitable which means they like to make people feel right at home!

Charleston is surrounded on two sides by large rivers, the Ashley and the Cooper, and it has a large harbor that opens directly out to the Atlantic Ocean. Naturally, then, the sea has always been an important part of ­­Charleston life. Many elegant houses from the pre-Civil War era are found along the part of the waterfront which is called the Battery.

What color is your house?
If you were here, you would notice that Charleston has some very colorful houses. Some of them are big and some are small. Would you like to live in one of these houses? What color is your house? Would you ever paint it pink? The little house below is an ice house. Do you have a special house for your ice, or do you keep it in the freezer section of your refrigerator?

Old Charleston
Ice House from the
Bleak Hall Plantation
| | | | |
| --- | --- | --- | --- |
| Photo by James Nicholson | Photo by James Nicholson | Photo by the Herrmann family | |



Do you like to do Crafts?


Photo Credit - © Linda Z. Ryan | Dreamstime.com
Sweetgrass Basket Tradition

Gullah culture - These baskets are made by the descendents of slaves who live on nearby sea islands. This African folk craft has been handed down for over 300 years without change.

The unique language and traditions of the Gullah also have survived to the present day, and in 2000, the Gullah-Geechee Nation, was officially recognized internationally.

If you would be so kind, please visit Charleston Family Fun

to learn about all the things you can do when you visit Charleston! There are water tours, carriage tours, walking tours as well as motorized tours! In fact, there are many exciting and fun things to do in Charleston! Discover what you could do if you were here.

Thank you Lori, Michael, Sammy, Noah and Rebecca for the 'Family Fun' photos!

We could have lots of fun at the South Carolina Aquariu m ,

too, if you were here! And, there is a Children's Museum

and an art museum, Gibbes Museum of Art.

And, WOW! Every spring, you can experience all of the arts at Spoleto Festival USA.

We could also visit the Patriots Point Naval and Maritime Museum,

as well as some historical forts

if you were here!

And, if you like, we could visit the little ice house at Botany Bay Plantation.

But, please don't leave without visiting Charleston's beaches and barrier islands where you can go swimming and build awesome sandcastles! And, someone also said that the "fried shrimp" is worth the visit!
The New Ravenel Bridge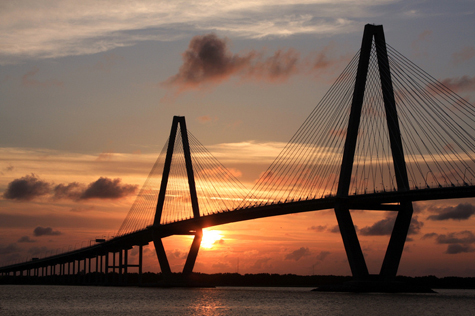 Photo Credit - © Robert Baggott | Dreamstime.com
Old and New - Today, Charleston is a very modern, growing city, and this modern bridge which connects the city of Charleston and the land and the islands to the north is the longest cable-stay bridge in North America. Its diamond-tower design was chosen by the people of Charleston and the surrounding areas.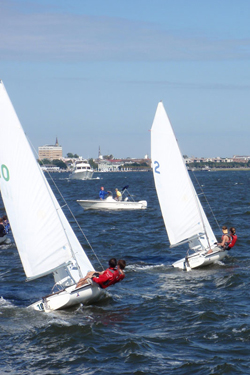 Photo by Sylvia - October 2010

Kids from several different high schools in the Charleston area compete in the Leukemia Cup Regatta in 420s. This is the same class of boat used collegiately. You may have to squint, but can you see the Battery in the background?

Finally, before you go . . . .
Thank You for Visiting Charleston, South Carolina!




And, please remember to take your manners with you when you leave!

~~~


Help SOMEONE you know learn about this famous place!
Click on the gamecard postcard below to place your order,
and Heckery Dekkery Dot will send it on its way to help YOU get the travel game underway!


It's FUN! And, it's EDUCATIONAL, too!

Who will win?

Everyone wins when children learn more about the world around them!

~~~

Thank You:
http://www.britannica.com
http://kids.britannica.com
Britannica and Britannica Online for Kids are excellent resources for information.

http://unabridged.merriam-webster.com

http://www.edc.centralillinois.org/resource/465
from the ChicagoTribune, June 14, 2006
A special thank you goes to my daughters Alicia and Janella for their valuable input and to my husband Barthold, to Eveline, and to the Damen der Englisch-Gruppe in Marburg for their help with the German translations.

~~~

All photos on this site were taken by me on my travels unless otherwise indicated.

~~~
Please ask a parent or another grownup to travel with you whenever you visit on-line sites.
It's much more fun than traveling alone!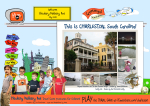 Zoom

Charleston, South Carolina - (1) Family Fun in Charleston!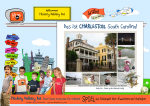 Zoom

Charleston, South Carolina - (2) Familienfreuden in Charleston!